MEET OUR DENTAL SPECIALISTS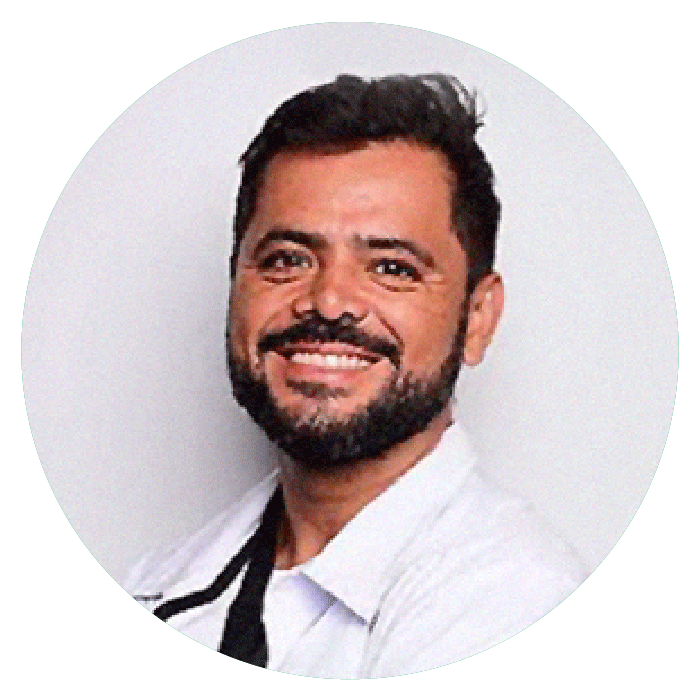 "The best advice that I can give is, " make the phone call!" You have nothing to lose, and everything to gain! I contacted Cosmetic Dental Care, a little over a month ago, and received a call back from Dr. Moreno, in hardly no time. The questions that I had at that time were all answered. If I had any questions or concerns, they were promptly answered via email, or by phone. When I got there, it was exactly as I was told that it would be! No surprises! Except " pleasant surprises!" If International dental care is a new experience for you, as it was for me, I know that it can feel a little intimidating. Let me give you some peace of mind. I can now say from experience, it was SO worth the trip! I had dental implants done in the United States, but could not afford to continue treatment here. Having had the same procedure done with Dr Moreno, I could not be happier with the quality of work and cost! Your treatment will be performed by very knowledgeable and caring professionals, who will make you feel right at home! Dr. Moreno, Melissa and Greta, thank you so much for my new smile, and treating my husband, Paul, and I with such kindness! We are looking forward to returning for further dental care, and of course to see all of our new friends in Costa Rica!"
"I have known Dr.Moreno and his wife Melissa for several years. I have had a couple of implants which I must say, I'am very satisfied with the treatment I have received from Dr. Moreno. He does excellent work and is very passionate about his practice. He is also very caring and considerate and checks on you to see if everything is going well. I happen to find out that Dr. Moreno attends seminars in the U.S. for the upmost dated equipment and technology. I can surely guarantee you the cost and treatment will be a most pleasant experience!"
"Dr. Moreno and his team are wonderful!! I came from the United States and needed fillings, braces and veneers and he did it all!! I spent years hating my smile and thanks to him and his team I LOVE my smile!! Thank you Dr. Moreno! I will come back to Costa Rica to see him again."
"Excellent service and good price. The dentist is so kind and you feel confident and confortable. I really recommend Cosmetic Dental Care."
"Dr. Moreno is a great dentist I had three crowns done and two and implants all very successful he handled all my concerns and I was on a plane and out in 3 days with my new teeth his prices are the best for his first class service thank you again."